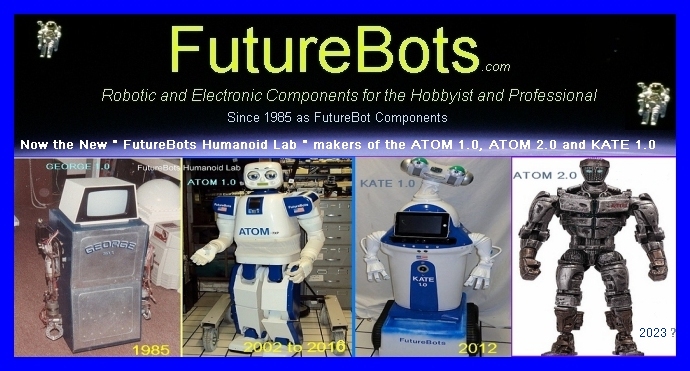 ---
ARDUINO STUFF
---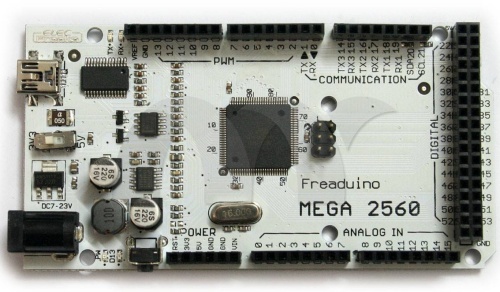 Freaduino MEGA2560
Freaduino MEGA2560 v1.2 is an Arduino compatible board. It is based on Arduino MEGA2560 design. So you can use Freaduino as Arduino MEGA2560.
All code, shield and IDE for Arduino MEGA2560 are also valid on Freaduino MEGA2560. Some visible improvement on hardware makes Freaduino MEGA2560
more flexible and easier to use. For example: 3.3v or 5v IO selectable allows you connect some 3.3v modules (such as XBee) to Freaduino MEGA2560 directly.
Features Inherits all of Arduino MEGA2560's features.
Compatible to Arduino MEGA2560's pin layout, screw holes and dimensions. 3.3V or 5v Operating Voltage selectable.
More visible location of Indicator LED's. Wide range external input from 7~23V DC. Evolved with SMD components.
MEGA2560 PDF FILE

Part # Freaduino MEGA2560 Price $50.00 ea. New

TO BUY 1 click here
---
Arduino Tools
Future-Bot Components
Disclamer
&copy 1998 - 2013 Future-Bot Components
---